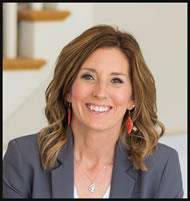 Jenny Steffes
Resident Housing Services Director

Office Hours & Phone:
M, W, TH 8-4:30
T, F 8-12
(507) 285-5300

Tours:
Call the office to schedule a visit at your convenience

---
ABOUT US
Fairway Ridge Cooperative welcomes adults age 62 and above to a new level of luxury, convenience, security and comfort..

---
Fairway Ridge is a residential retirement cooperative for active seniors seeking a distinctive lifestyle.


I liked the building when I first saw it and made a small deposit to put my name on the waiting list. Shortly after that, my apartment was available and I loved it. After new flooring, paint, new carpeting, I moved in.

The people who chose to live here are great. I like the mixture of nationality of people, learn something new every day. Many members join in to do volunteer duties & join our many committees to keep our homes updated. L.T.

We are located in Rochester Minnesota, just minutes from downtown and the world-famous Mayo Clinic.



The fitness room is so handy – don't have to get into my car and drive to one. So many social activities to pick from to attend if you want to.

Wonderful in the winter not to have to shovel snow and in the summer no lawn care. More time to enjoy life.

Location is so convenient to stores, Mayo Clinic, hotels and restaurants. G.G.


Fairway Ridge is for people who want to retain the benefits of home ownership including privacy and equity while being relieved of the maintenance worries of a traditional single-family home.


Being owners at Fairway Ridge Coop has been a wonderful experience for us.

Instead of investing all of our home equity in a townhouse or condo, we were able to invest only a small portion of it in our coop share, leaving us with a lot of "fun money". And just as with home ownership, we will get that money back with interest when we decide to sell. S.S.

Fairway Ridge offers 8 different floor plans to suit your lifestyle along with many amenities.



Fairway Ridge is a beautiful home with amenities galore. You have an elegant entrance and balcony, fully equipped dining hall, a state of the art exercise room, card room, libraries and reading nooks, computer/TV room, sewing/pool room, 9' ceilings in our units, guest suites and an underground heated garage with a car wash bay and shop. S.S.


Contact us and let us know how we can best welcome you
into our community.

We look forward to meeting you.
Sincerely,